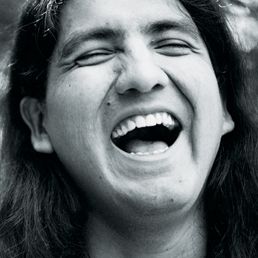 The first thing Sherman Alexie should be know for is his immense writing skills, the second is a little recognized fact that Mr. Alexie was the Seattle Supersonic writer for the stranger before the Sonics were sold out of Seattle. Sherman Alexie is also famous for being the best known Native American author and as a poet/philosopher. We have many of his quotes, some interviews and other tidbits for you to enjoy.
Sherman Alexie Quotes and Poem lines:
Sixty percent of all Indians live in urban areas, but nobody's writing about them. They're really an underrepresented population, and the ironic thing is very, very few of those we call Native American writers actually grew up on reservations, and yet most of their work is about reservations.
Sherman Alexie
But the real interesting stuff is in the cellar and the attic.
Sherman Alexie
I don't have to participate in another culture's ceremonies in order to respect that culture.
Sherman Alexie
Sherman Alexie Interview 2012

The people who loved me when I was seven years old love my books, and the people who didn't like me when I was seven years old don't like my books.

I think a lot of Indians want Indian artists to be cultural cheerleaders rather than cultural investigators.

Well, I think the worst part about tribalism is its tendency to fundamentalize, and if I can fight fundamentalism in any of its forms I'm happy.

Sherman Alexie
Sherman Alexie on Living Outside Borders

Don't live up to your stereotypes.
Sherman Alexie
Quotes from Sherman Alexie Books and Poems
"If you let people into your life a little bit, they can be pretty damn amazing."

"Life is a constant struggle between being an individual and being a member of the community."

"I grabbed my book and opened it up. I wanted to smell it. Heck, I wanted to kiss it. Yes, kiss it. That's right, I am a book kisser. Maybe that's kind of perverted or maybe it's just romantic and highly intelligent."

Sherman Alexie, The Absolutely True Diary of a Part-Time Indian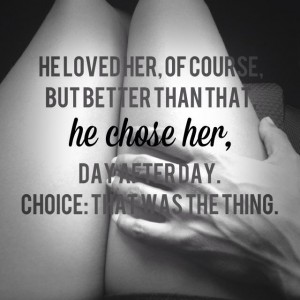 One of the best quotes by Mr Alexie.
"As a child, I read because books–violent and not, blasphemous and not, terrifying and not–were the most loving and trustworthy things in my life. I read widely, and loved plenty of the classics so, yes, I recognized the domestic terrors faced by Louisa May Alcott's March sisters. But I became the kid chased by werewolves, vampires, and evil clowns in Stephen King's books. I read books about monsters and monstrous things, often written with monstrous language, because they taught me how to battle the real monsters in my life.
And now I write books for teenagers because I vividly remember what it felt like to be a teen facing everyday and epic dangers. I don't write to protect them. It's far too late for that. I write to give them weapons–in the form of words and ideas-that will help them fight their monsters. I write in blood because I remember what it felt like to bleed."
― Sherman Alexie
Best Sherman Alexie Quotes
Check Out David Bowie Albums on Vinyl..