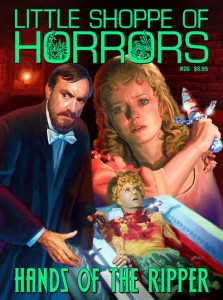 Top 5 Best British Horror Movies
The horror film has become harder and harder to define across the ages, from the stark black and white terror of German Impressionist film of the 1920′s, to the blood soaked and misogynistic 70′s. Horror has always struggled to be both defined as a genre unto itself, since many films have horror elements but are not strictly horror, and also be accepted as mainstream like action or comedy. None more so than British horror, we have always had a slightly skewed view of the world and it's no different when it comes to horror, our knack of subtle subversion has sometimes thrown foreign viewers off guard. Sometimes with great results.

1: The Wicker Man (1973) Robin Hardy
There are still those than believe TWM is not a horror film, it was never billed as such and has no monsters, ghost, blood or even death except for the lead role Edward Woodward. It comes as a shock then, that this film is widely regarded as THE best British horror film ever made. A simple story of a Christian police man sent to a remote island full of pagans to find a missing girl, no other film has represented the uneasy British mix of culture and religion better. From it's odd shooting schedule (a summer story on a warm island nation shot in winter in Scotland) to it's churning up of old English tradition and myth into a frenzy of sex, ritual and lust. Right up until the last frame of the movie you really believe Edward Woodward is going to live.
2: Don't Look Now (1973) Nicholas Roeg
Even stranger still, is that DLN and TWM were double billed back in 1973, and both films flopped, became underground successes and both now are regarded as classics. Don't Look Now is a creepy take of Donald Sutherland and Julie Christie moving to Venice after the death (by drowning) of their little girl back in England. The film is a mirage of shapes and sounds, pulling you into the narrative and constantly asking, who is that in the red coat? Since the daughter died wearing a red coat we think that this red coated child running round Venice is the ghost of the couples child. But at the end of the film we realise, with shock and despair that if only, if only it were just a ghost.
3: Alien (1979) Ridley Scott
Always overlooked as horror in favour of being called sci-fi, we now know to take Alien as the literal "haunted house" movie set in space. A group of mining experts are sent to an alien planet to search for survivors of a crash. From the masterful direction, to the alien design, and the fact that a woman was the lead role, Alien broke ground and broke many nights of sleep, that awful sound of humans facing down the ultimate terror; echoing down long metal corridors is surely the stuff of nightmares.
4: Quatermass and The Pit (1967) Roy Ward Baker
Written by the cornerstone and legend of British television, Nigel Kneale. Quatermass is the story of underground engineers coming across a strange object in the soil while working, the object turns out to be a spaceship, Kneale cranks up the tension and fear until finally we understand to true horror bound so tightly in this gripping tale. WE are the aliens.
5: Peeping Tom (1960) Michael Powell
Powell had at one time been the darling of Hollywood, working with the worlds biggest stars and directing classic films like The Red Shoes, Black Narcissus. It was a bit of surprise then when he announced his next film would be called Peeping Tom, people naturally thought it would be comedy, or a light hearted romance with maybe a bawdy undertone. It wasn't. The story of a young
German photography student stabbing young women with his tripod as he photographs their death finished his career, he worked, but on small insignificant projects. He was blacklisted as a pervert and someone not to be trusted. Once regarded as an equal to Hitchcock, he died in 1990 of cancer, his reputation never regained. But Martin Scorcese and Francis Ford Coppola have frequently spoke about his legacy, Scorcese even paid to have Peeping Tom remastered digitally such was his love for the film.