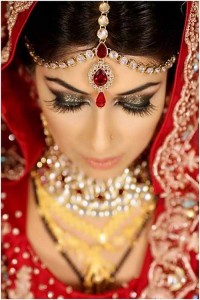 রাজায় রাজায় যুদ্ধ হয়, উলুখাগড়ার প্রাণ যায়।
Rajae rajae juddho hôe, ulukhagŗar pran jae
Translation: Kings war with one another; the ulu reed loses its life.
Meaning: While the kings make war, the civilians die.
উঠন্ত মুলো পত্তনে চেনা যায়।
Uţhônto mulo pôttone chena jae
Translation: Morning
English equivalent: Morning shows the day.
ডাঙায় বাঘ জলে কুমির।
Ðangae bagh jôle kumir
Translation: (There's) a tiger on the land, (and) a crocodile in the water.
English equivalent: Between a rock and a hard place.
সময় বহিয়া যায় নদির স্রোতের প্রায়।
Shômoe bohia jae nodir sroter prae
Translation: Time flows along like the river's current.
Meaning: It is best to take care of the major worries you have today, because you will probably have even more worries tomorrow.
English Equivalent: Time and tide waits for none.
আঁস্তাকুড়ের পাত কখনও স্বর্গে যায় না।
Ãstakuŗer pat kôkhono shôrge jae na.
Translation: The dustbin's dropping never goes to heaven.
Meaning: An ignoble person can never continue in a noble company.
ঙ্কর।
Ôrdho shotto mittha ôpekkha bhôeongkôr
Translation: Half truth is more frightening than falsehood.
শাক দিয়ে মাছ ঢাকা
Shak die machh đhaka
Translation: Covering fish with greens.
English Equivalent: To try to hush something up, when it already known to many.
যেমন কর্ম তেমন ফল।
Jêmon kôrmo têmon fôl
Translation: As the act so the result.
Meaning: As you sow so you reap.
না মামা থেকে কানা মামা ভাল।
Na mama theke kana mama bhalo
Translation: A one-eyed uncle is better than no uncle.
English Equivalent: Something is better than nothing.
ভালবাসার নৌকা পাহাড় বইয়ে যায়।
Bhalobashar nouka pahaŗ boie jae
Translation: The boat of affection ascends mountains.
অতিবাড় বেড়ো নাকো ঝড়ে পড়ে যাবে।
Otibaŗ beŗo nako jhôŗe poŗe jabe
Translation: Don't grow too high lest a storm makes you tumble down.
Meaning: Pride will have a fall.
চোখ মনের আয়না।
Chokh moner aena
Translation: Eyes are the mirror of mind.
English equivalent: Eyes are the mirrors of the soul
ভাবিয়া করিও কাজ, করিয়া ভাবিও না।
Bhabia korio kaj, koria bhabio na
Translation: Think before acting, don't act before thinking.
Meaning: Think before you act.
English Equivalent: Look before you leap.
েয যায় লঙ্কায় েসই হয় রাবণ
Je jay lankae sei hoy rabon
Translation: He who mixes with bad company becomes bad.
English Equivalent: One rotten apple will spoil the whole barrel.
বামুন গেল ঘর তো লাঙল তুলে ধর।
Bamun gêlo ghôr to langol tule dhar
Translation: The Brahmin left the house so put away the plough
English Equivalent: The cat's away, the mice will play.
Bengali quotes with English Translation