Welcome to our African Magazine and Blog home page.
Here you will find interesting articles, videos, and links to magazines and blogs from around Africa. Learn Igbo, Swahili, Yoruba and more with the most comprehensive courses on the market. Request your
two hour free starter course here
.
African Magazines by language
:
Amharic
Fula
Hausa
Out of Nowhere Comes Nollywood
Nollywood is the term used to describe to films made in Nigeria, an industry that has witnessed exponential growth in recent years in the number of films the country's studios have produced. In fact, by the time you've finished reading this article, another Nigerian film will have been released.
OK, maybe they're not that fast, but they are cranking out over 200 videos a month, ranking Nigeria film production second in the world in terms of volume. Only India's Bollywood studios churn out more celluloid.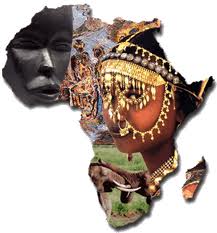 It is a fascinating story that is not even two decades old. According to a TED talk presented by Zambian-born filmmaker Franco Sacchi, Nollywood is a grassroots movement, one that started without foreign aid, and one that is bound to expand based on the people of Nigeria's ingenuity and the power of storytelling. http://www.francosacchi.com/FrancoSacchi/HOME.html
Sacchi made 2007 documentary entitled "This Is Nollywood" in which he chronicles a director's quest to shoot a feature-length film in just nine days on the outskirts of Lagos.
Naturally, Nollywood has spawned a lot of big stars in Nigeria, and where there are stars, there is gossip. www.nollywoodgossip.net/ More importantly, the booming industry has created thousands of jobs in Nigeria, and demonstrated that film entertainment need not entail the mega-costs associated with it, thanks to Hollywood.
These are films for the masses, warts and all. Ninety percent of the population in Nigeria watch Nollywood, these are people who would not otherwise have access to this form of diversion.
Below you can see the Nollywood film Be4 the Vow, a comedy from Nigerian studio Ulzee Films.
Synopsis: After having so much alcohol to drink on his Bachelor's eve Chuks (Desmond Elliot) dreamt cheating on his would be bride Eva (Stephanie Okereke) and waking up with the guilt made him think he is going to lose her.
LEARN Learn Amharic Learn Fula Learn Hausa Learn Igbo Learn Kirundi Learn Swahili Learn Yoruba