Multilingual Books Offers U.S. Schools $1,000,000 in Free Language Downloads! (May 11, 2012)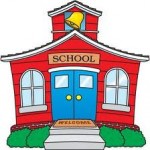 Schools today received a gift as Multilingual Books announced that it will give away 20,000 free language courses valued at $1,000,000 to schools throughout the United States and the world.
To qualify, just call, or email us the titles you want, or any questions you have about this amazing offer. The downloads offered include the comprehensive Foreign Service Institute language courses, the popular Audio Libros Spanish Intermediate Readers, and the renowned Platiquemos Spanish Course.
Kenneth Tomkins, president of Multilingual Books, said today, "We are happy to announce this giveaway. We know how language demand is soaring for schools, and also how strapped their budgets can be. This is an opportunity for us to help."
Multilingual Books has offered language courses, foreign language books, and DVDs online since 1995. Multilingual Books also maintains the Web's most popular free foreign language radio and TV directory. http://multilingualbooks.com/online-radio.html
Each school can receive up to $500 in downloads.
To see the downloads offered, go to: http://www.multilingualbooks.com/librarydownloads.html.
To contact Multilingual Books, e-mail sales@multilingualbooks.com or call 206-384-3728.