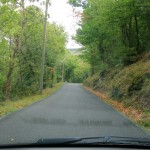 When I was visiting southern France last year, one of my favorite pastimes was driving down to the next village to buy fresh, hot baguettes at the boulangerie. If I didn't get there early enough, I would have to go without bread that day. But when I did manage to score a loaf, I would tear into it on the drive back while listening to Radio Classique, crumbs snowing onto my lap.
I loved listening to French radio–real French for real French people. I could practice my comprehension skills without having to muster up a response. Listening to foreign radio is a great way to polish your pronunciation, test your mastery, or just keep brushed up.
Back home in the Pacific Northwest, I can still listen to Radio Classique–and to hundreds of other foreign radio stations, thanks to Multilingual Books' Foreign Internet Radio directory. It's a cinch to navigate: You can browse by language, with nearly 50 to choose from, including Arabic, Chinese, Icelandic, Portuguese, Thai, and Vietnamese.
Or you can browse by genre–classical, techno, news, rock, pop, top 40, hip hop, jazz, dance, R&B, disco, ambient, sports, public radio, alternative, house, world music, culture, variety, metal, oldies, funk, talk, trance, college radio, religious, kids' radio, and more.
Find our Foreign Internet Radio Directory here.
Have your own favorite internet radio station? Tell us about it!